Interesting aspects of the indicator are the most important support and resistance price areas pursued by the largest banks, financial institutions and many currency traders. The Best support and resistance indicator  will show you the most important price areas, where crucial price movements will take place with profitable opportunities. These price areas should be monitored by every professional forex trader.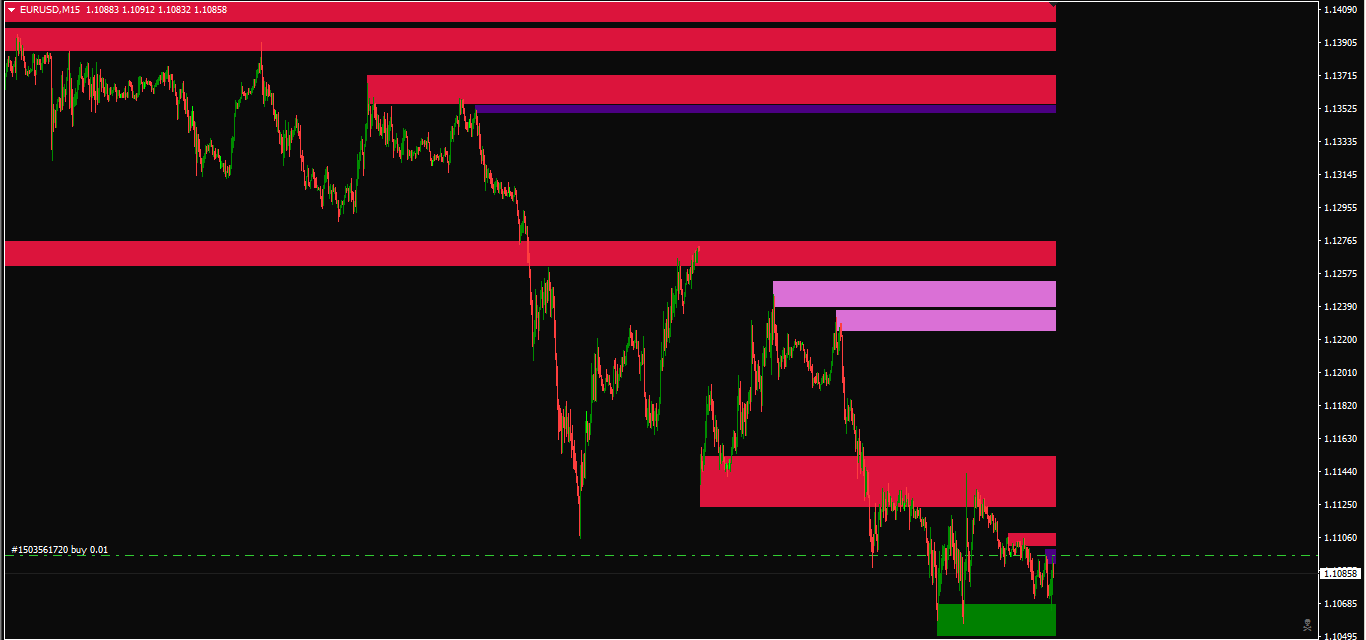 There are many ways to profit from trading S/R zones and indicators. The most common strategies are:
1) Range trading – trade pullbacks.
2) Trade reversals as soon as supports become resistances or resistances become supports.
3) Take profits or set stop-loss based on support/resistance zones.
Can you imagine how your trading would improve because you were able to identify the exact trigger point for an entry or exit? It is based on a new basic algorithm, which can help you identify potential imbalances between buyers and sellers. This is because they have the strongest supply and demand areas and their past performance (showing the old areas). These features are designed to help you find the best areas and entry levels. You can now adjust and edit zone strengths for symbols and time-frame.
How ForexTown is trading using this support/resistance indicator?
It's an easy to use and profitable strategy if you trade it correctly.
You must understand these basic trading principles on support and resistance levels if you want to become a successful day or swing trader.

Supply and demand are the cause of these support and resistance levels and though they are easy to spot, using this simple trading strategy or building your trading plan around these levels will give you the best trading strategy you can have.
How do I get the entry?
When the price is being rejected by a support or a resistance, you will wait for the orange arrow to open the trade.
How do I get the SL/TP?
SL – at the top/bottom of the resistance/support where the price was rejected.
TP – depends on the timeframe. I suggest breakeven at 10 pips.